TSA offers a full range of consulting services for venue owners and operators including commercial strategies, partnership and rights programs, management, operations and all manner of procurement programs with the ultimate goal to ensure maximum financial returns for the venue operator and/or owner.
With 20 years experience in the Asian market TSA has a track record of developing commercial opportunities for clients, ensuring strong long standing partnerships and beneficial financial returns.
Whether it's naming rights sponsors or developing licensing and contractual opportunities, consulting advise through project development and design or assistance with venue operations and commercial arrangements, TSA can assist you.
Business Planning & Commercialization
Business planning & modelling
Sponsors & corporate partners
Procuring key services providers
Venue Marketing & Event Content
We can market your venue worldwide
We will procure events & manage an event calendar sporting & entertainment
In partnership we can develop & execute events
We can oversee the ticketing process from concept to delivery
On your behalf we work with ticketing providers & promoters
Drive event marketing initiatives including the tool provided by ticketing provider. Eg Google Analytics
Co-ordinate & integrate communcation & IT
Management Structures
Profitability Modelling 
Event Management
Front of House Services
Facitility Management
Contract Management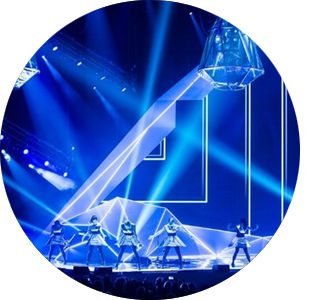 Technical expertise:
Lighting & Audio Rigging
Stage & Logistic requirement
Development of show plans
Pre & Past event setup
Big Screen / LED management
CASE STUDY - KUALA LUMPUR SPORTS CITY
In early 2016 TSA was awarded a contract by the Malaysian government to work alongside the Kuala Lumpur Sports City venue as their exclusive commercial consultant.
Whether it be naming rights sponsors, negotiating significant procurement packages including goods and services to event programming and management, TSA is successfully generating additiona funds for the Kuala Lumpur Sports City in turn ensuring a world class state of the art sports and entertainment complex will be delivered for the people of Malaysia.
TSA GROUP CEO, Marcus Luer said, "We are very excited to work with PSM, MRCB and Populous on this prestigious project. The KL Sports City will usher in a new era of sports and entertainment in Malaysia. Our benchmarks are the best Sports-Entertainment complexes in the world and Kuala Lumpur will finally have one  to call its own".
"We will bring in best practices from around the world, from the O2 in London to the Staples Center in LA and will customize unique partnership opportunities for companies here in Malaysia. It's a whole new way of thinking in terms of branding and customer engagement and potential partners will see the huge value of this project very quickly", added Luer.
"TSA came on board in the early stages of the Kuala Lumpur Sports City project development. They have been our partners throughout the journey, not just developing and delivering commercial opportunities but providing a range of service as required, including overseeing multiple high value partnerships, providing advice on venue management and assisting with event content & evaluation."